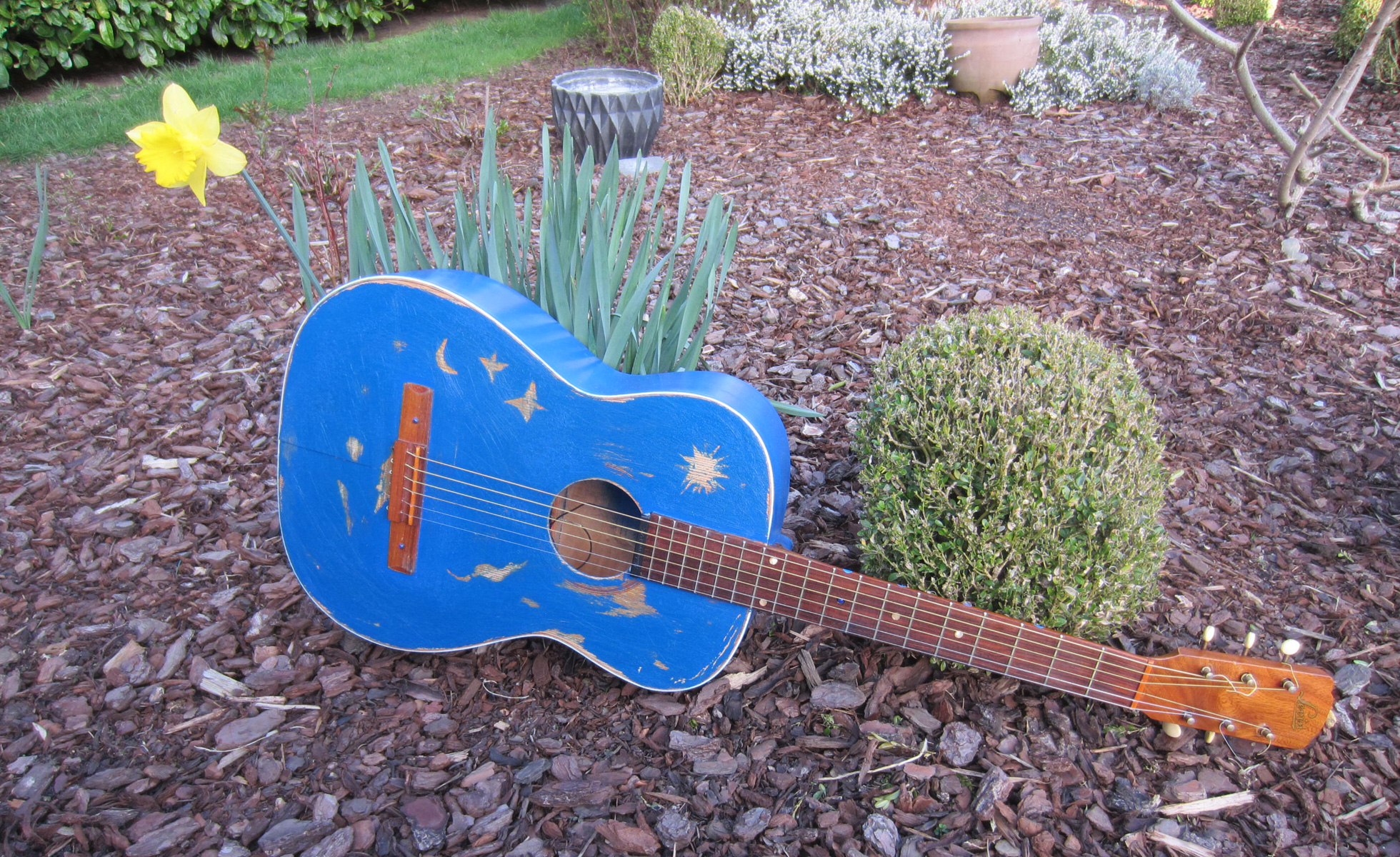 I bought this Levin Model 118 in Jan. 2019 in Sweden. It arrived in very bad shape. It was very expensive to restore it and the flame birch back (bouleau flammé) was especially deceiving. So, we decided, with my wife Alice and my grand-daughter Nora, to paint it with some simple or abstract pictures and to polish it – just as a "ready-made" object in the current "Rat Rods" style…
The number 432713 on the headstock allows to situate its production between 1962 (n° 425788) and 1964 (444435), the headstock of this model, introduced ca 1955, having been changed in the sixties. The mahogany neck (acajou), the unbound rosewood fingerboard (touche en bois de rose ou palissandre) and the rosewood bridge remain visible, as the original nickel plated tuners with white plastic buttons and the original "Levin" logo. The round shoulders and the back have also been painted. We have kept something of the original binding… but in a somewhat "rustic" shape.
On the bridge are inserted two lapis lazuli round cabochons, and one on the fingerboard on 9th fret.